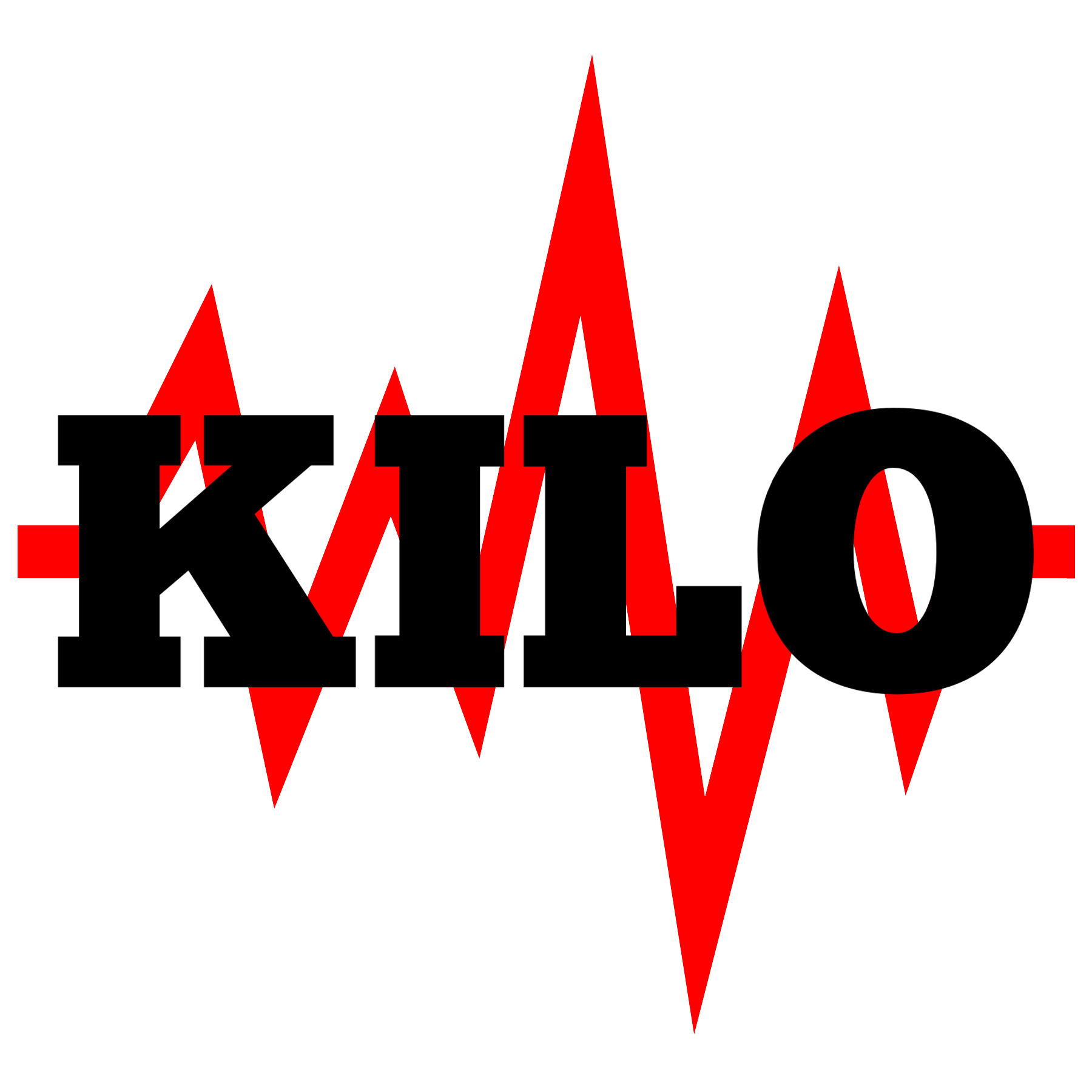 KILO is:
John Swan & Mark Moffatt
Glasgow-born John Swan is about as close to being "AC/DC family" as it gets. He played drums in Bon Scott's early band, Fraternity, took over on vocals when Bon left and played drums with Malcolm and Angus the day they jammed with Bon to "audition" him. When his pal Bon died, John was one of the vocalists considered as a replacement…
He didn't get the gig but was invited to open for AC/DC on the Australian Back In Black tour. During that tour, Malcolm quietly asked John to take Brian Johnson (see below) under his wing and help him feel at home on the band's first tour on Bon's turf. Out of respect for the AC/DC clan, and to his great credit, John has never talked about these close ties, nor has he tried to cash in on them.  
Producer Mark Moffatt, best known for The Saints' legendary "I'm Stranded," is one of the most experienced and respected producers to emerge from Australia, and also an accomplished musician, engineer and writer.  He has remained a fan of John's since those days and recently suggested they do a project together.  They came up with the name "Kilo" and recorded "Parchman Farm," inspired by Cactus, one of Angus' favorite bands.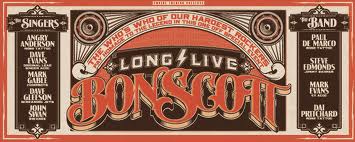 "Yes indeed, I like Bon a lot." says John Swan.
"Bon and I got on smashing, as we are Scots. We did the same things – got drunk, fell over and got on with things. I got the chance to join Fraternity when Bon left to join AC/DC. I was at the first gig at Pooraka when he joined or was asked… can't really remember which. He was a gentleman and an iconic Australian rock singer. Not many can emulate the way he spits out phrasing and vocal passages. I was in the studio when a lot of the albums were recorded. We all used to go back to Margaret's place (Angus and Malcolm's sister) for a big plate of soup, a game of cards and a bevy before sleep. I could write a book about the adventures. Most of all he was just Bon – one of a kind. A real rock, rock singer."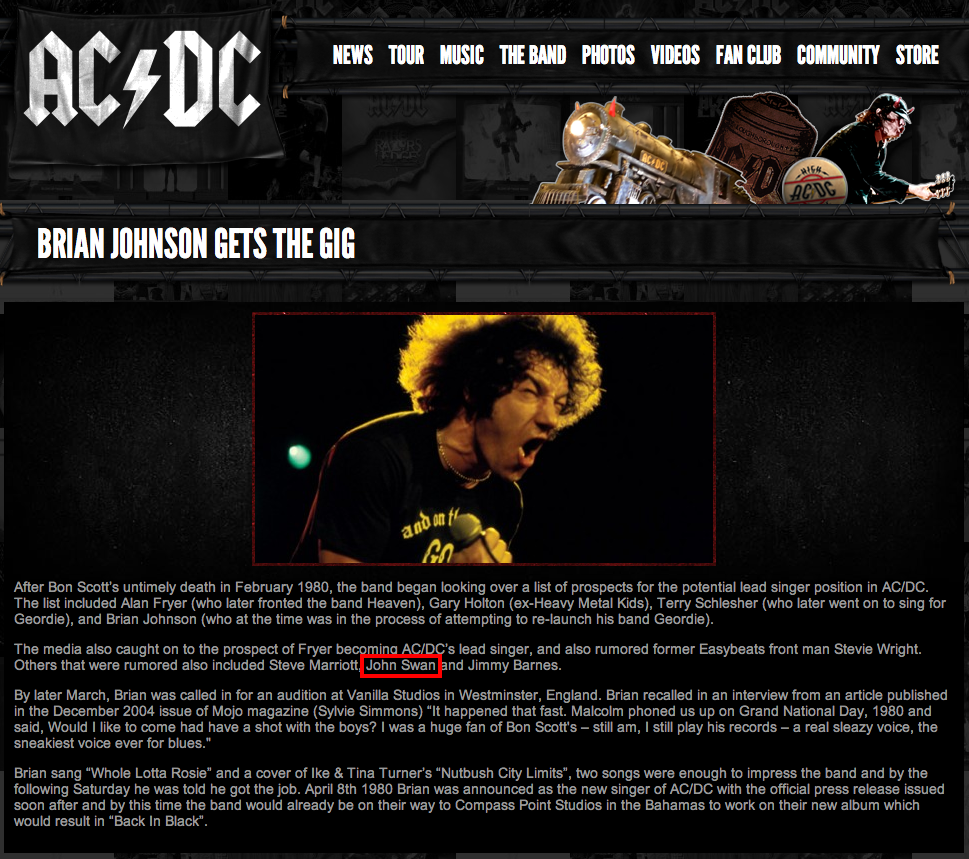 Honest. A word you cannot escape when it comes to discussion of the Youngs. And no song is more honest in their story than 'It's A Long Way To The Top'.
The subject matter is grist for any rock band's mill. But AC/DC put in the hard yards more than most. Three gigs a day at times, over a hundred gigs a year at a minimum. Just pausing to go home to Burleigh Street, shower, get a feed and then go out there and do it all over again.
"It was their lifestyle," explains John Swan. "It wasn't just their job. They were writing about being in a rock 'n' roll band. If you think it's easy doin' one-night stands / Try playin' in a rock 'n' roll band. Listen to the banter. It's just like being a fucking football fanatic, you know?"